Regular price
Sale price
$14.99 USD
Unit price
per
Sale
Sold out
Signed paperback copy of Cinder by Chelle Bliss.

Want the eBook instead? Visit menofinked.com/cinder to get your copy.
Cinder is Men of Inked #13, but can be read as a standalone novel.
Olive Thornbury only had one crush in high school, and his name was Asher Gallo. She was smitten with him from the first time she had laid eyes on him. But instead of acting on how she felt, she kept her nose stuck in a book, finding safety in the words rather than emotions.
Asher had never thought of Olive as anything more than a friend. She was aloof, preferring to read books. instead of spending time with her friends. And when she moved away almost a decade ago, their friendship quickly disintegrated.
But when Olive returns to visit a local university, she never expected to run into a very grown up and even more handsome Asher. And what starts off as a rekindling of an old friendship turns into a fiery relationship.
Do the opposites have enough in common to go the distance? Or will their combustible chemistry cause the flames to turn everything into cinders?
Want to purchase it through another retailer? Visit menofinked.com/cinder
ABOUT THE AUTHOR

Chelle Bliss has dedicated her life to education.She has been a teacher for over ten years and holds a Master of Education degree. Teaching has given her a creative outlet, but she yearned for something more. Writing has given her that, no longer about
just creativity, it became a journey.

Chelle is an avid reader; consuming contemporary romance, dark reads, young adult, and all things erotica. Chelle wanted to create a book filled with characters that readers could relate to with real world problems and matching wallets.

Chelle loves to travel and her favorite cities are New Orleans and Paris. She currently lives in Ohio.
Share
View full details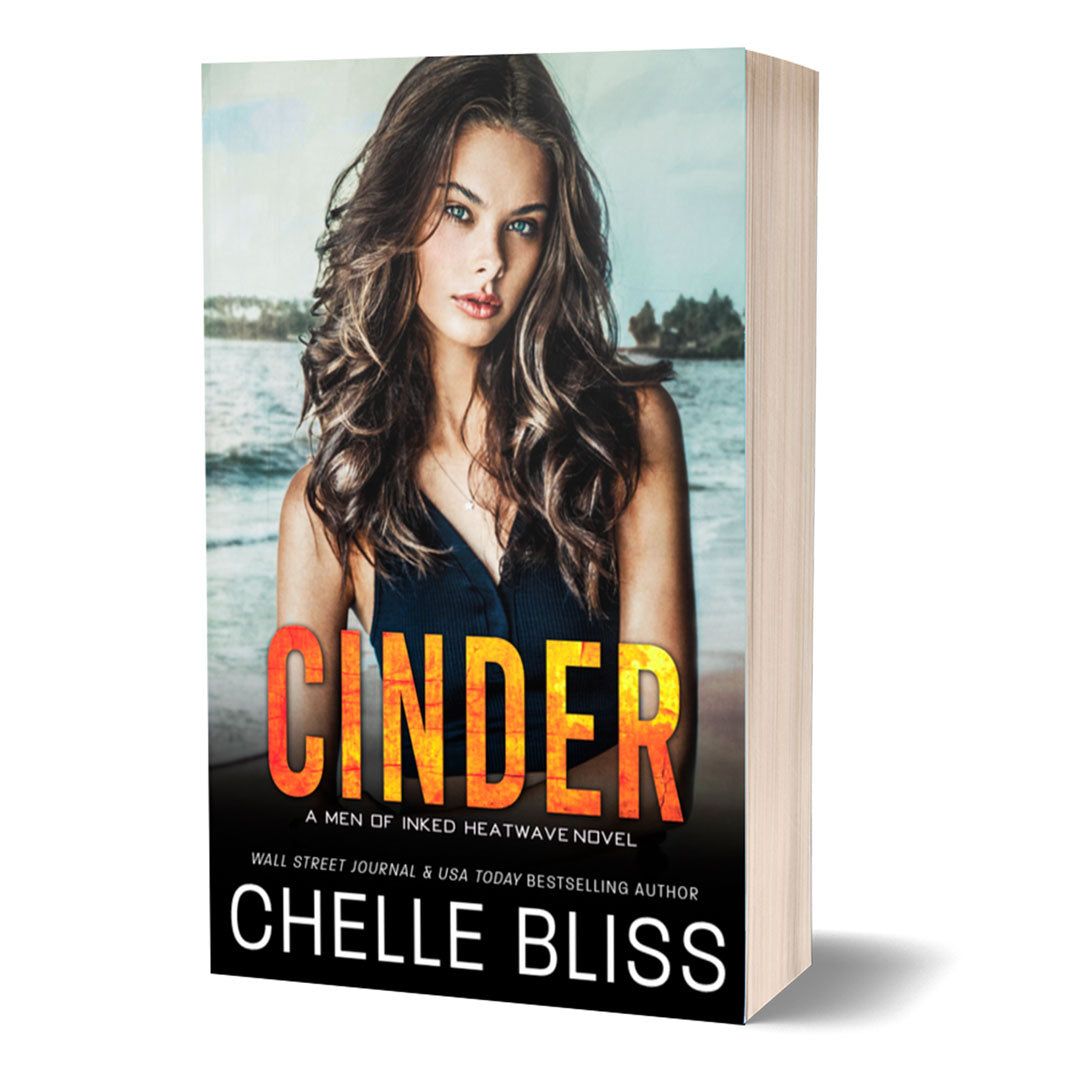 Other ways to enjoy
Get the complete Men of Inked series in paperback, signed by Chelle!

Learn More